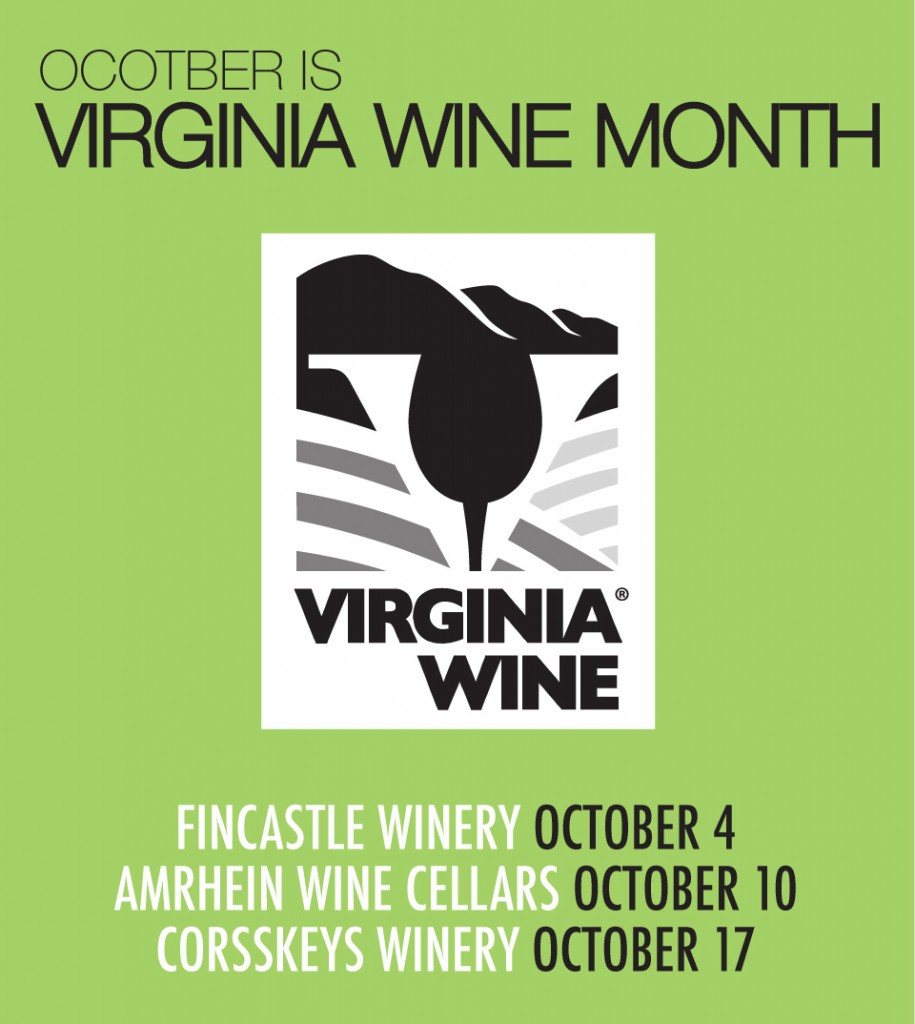 We hope to add even more wine tastings with Virginia Wineries to our tasting schedule in October, but you can go ahead and count on these!
ABOUT THE WINERIES
Fincastle Vineyard & Winery
Nestled in the Great Valley of Virginia's Blue Ridge Mountains, Fincastle Vineyard & Winery produces wines using traditional Bordeaux small scale techniques. From the vines of Cabernet Sauvignon, Cabernet Franc, and Chardonnay come wines pressed gently and aged in oak. After 10 years in the planning, David, Georgia, and their son, Richard opened Botetourt County's first farm winery in 2003 with a special emphasis on quality and not quantity. According to the Virginia Wine Guide "Fincastle's 2001 reds are beautifully handcrafted blockbuster wines, dark, lush and intensely flavored."
Built into the hillside by our farmhouse, the winery is a gravity-fed operation, thus insuring the completely natural handling of the wine. The unique construction of the winery utilizes top-level in-ground primary fermentation storage, below which are three levels of barrel storage, providing for the downward flow of wine during racking.
The vineyard can be seen from the Blue Ridge Parkway at Milepost 100. A simple desire to "do something with the land" has blossomed into a thriving vineyard where once there were only cows and hay.
AmRhein's Wine Cellars
All 2014 Wines are ESTATE-GROWN!! AmRhein's Wine Cellars is a multi-award winning winery with a multitude of White and Red grape varietals produced!
CrossKeys Vineyards
CrossKeys Vineyards is a beautiful 125 acre Estate situated in the heart of the Shenandoah Valley. Here we produce a wide array of award winning, estate, grown, produced, and bottled wines. Surrounded by the gorgeous Blue Ridge Mountains, CrossKeys Vineyards is the perfect setting for a relaxing day trip, romantic dinner, grand wedding, and everything in between.