WE DONATE $2 PER BOTTLE OF SANTA LUZ WINES
THRU MARCH 23
Santa Luz, Chilean Wines
Established in 1976, Viña Luis Felipe Edwards is undeniably one of Chile's most progressive wineries.Always keen to invest in new vineyards, the very latest technology and in its people, this Colchagua Valley based operation sits nestled in a secluded horseshoe-shaped valley, separated from the majestic snow-capped Andes by the smaller San Fernando ridge. Luis Felipe Edwards is a family operation; two generations are actively involved in keeping the brand synonymous with quality and traditional family values.
Cabernet Sauvignon  |  Chardonnay  |  Savignon Blanc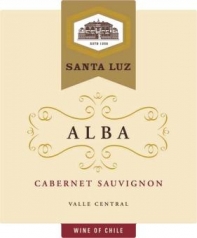 $8.99 each
And now through March 23, 2013 Mr. Bill's Wine Cellar will donate $2 per bottle to Juvenile Diabetes Research Foundation.
Together, we can fight Juvenile Diabetes!

This is Mr. Bill's Wine Cellar 3rd Annual fight against Juvenile Diabetes. Each year we donate money for the Juvenile Research Foundation of the Greater Blue Ridge for their annual gala. We hope to top our numbers from 2012 to fund research in helping children that suffer from this horrible disease. To support this cause, all you have to do is purchase Santa Luz wines from Mr. Bill's Wine Cellar before March 23, 2013. We do not raise the price on these wines…we simply donate a portion of our profits to JDRF.
Cheers,
Mr. Bill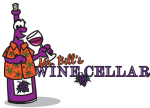 (540) 400-7771
2825 Brambleton Avenue | Roanoke Va 24015