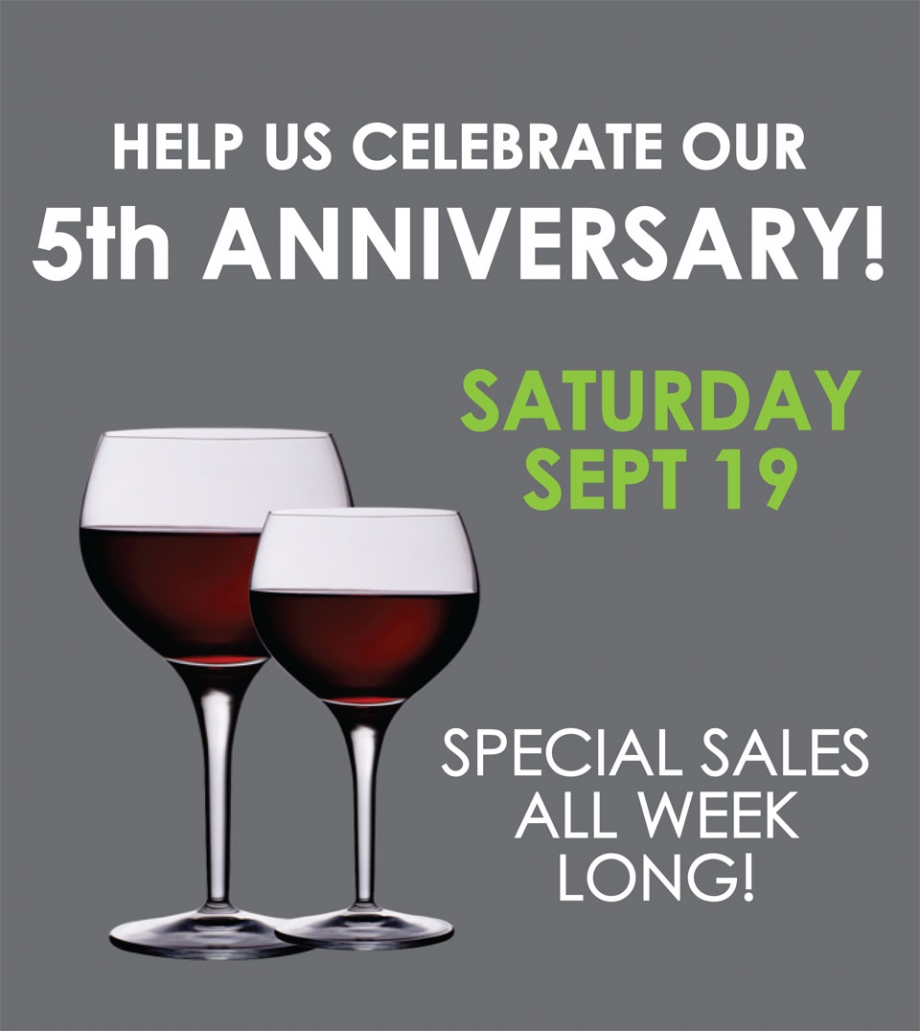 We will have SPECIAL SALES all week long to celebrate our 5th Anniversary!

Save – The – Date
5th Anniversary Party
Saturday, September 19
Food, Samples and Sales!
We would like to send out a big Thank You to all of our customers that have supported us these past 5 years! We can honestly say we wouldn't be here without you! Not only have you helped us grow a Family Business, but you have supported several employees and other local distributors. You have helped support wonderful wineries and breweries and local foods like Baylees Best Chocolates and Alexis' cheddars! We have enjoyed growing with you and look forward to several more years.
Cheers,
Mr. Bill and the whole team!