Special Winemakers Tasting!
Thursday February 26th
 

4-6:30pm
Dear Customers,
 We are privileged to welcome Thomas Hansen from Weingut Hansen-Lauer in Bernkastel-Kues, Germany, and fellow winemaker Martin Hugl from Hugl-Weine located in Ketzelsdorf-Poysdorf, Austria
this Thursday
for a special tasting featuring some of their delicious wines! You won't want to miss this. They will be pouring from 4-6:30pm. Hope to see you here.
Mr. Bill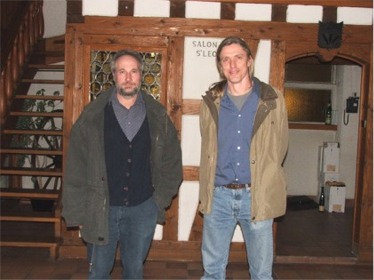 Thomas Hansen is the third in the generation of the Hansen family to produce top quality wines at Weingut Hansen-Lauer in Bernkastel-Kues, overlooking the picturesque Mosel River in Germany.
Weingut Hansen-Lauer, with its perfect blend of soil and climate, produces white wines exclusively of the Riesling grape, carefully crafted by master winemaker Thomas Hansen. His expertise assures exquisite wines for the most discriminating wine lover.
Hansen-Lauer's two hectares of vines are situated amid the Germany's finest growing region which produces many of the best and costliest white wines in the world. Bernkastel-Kues, a picturesque village and tourist mecca overlooking the Mosel River, has long been the home of the finest Rieslings in Germany. Home of Germany's famed Wine Symposium, Bernkastel is a community famed for its celebration of winemaking and good living.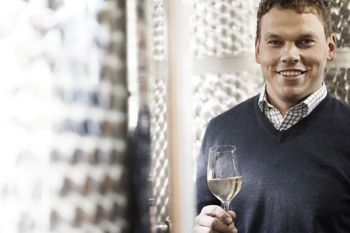 For you Gruner Lovers…
Come meet Martin Hugl!
Martin graduated from the AGRO-HAK Agricultural College and subsequently studied at the University of Applied Sciences for International Business Relations. Since 2007 he has been responsible for quality control in the vineyards and for wine-making and he is the first point of contact for sales.Hugl-Weine is a young, family-run winery, it's located in the north-east of Austria, in Ketzelsdorf-Poysdorf. The owners, Sylvia and Martin Hugl, make use of the experience of their parents and combine it with their know-how and modern techniques to create high-quality wines. They combined their family estates, Hugl and Wimmer, with the 2013 vintage.
Their main focus is on Grüner Veltliner in all its diversity.  Their goal is to produce easy-drinking wines suitable for every occasion, with fruity, fresh white wines and elegant, classic red wines.
We hope to see you on February 26!