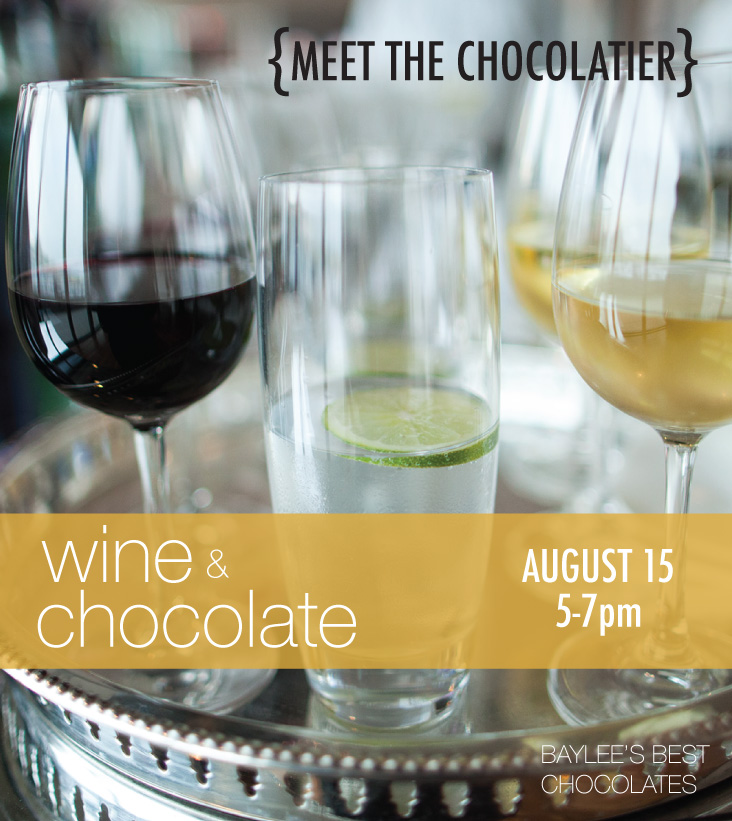 Puppie McCloskey, of International Wine Cellars
will pour wine samples and pair with Baylee's Best Chocolates!
The Wine Lineup-
Serrus Viura – A dry white wine from Spain. Has the oomph to stand up the chocolate and make your taste buds happy! 
Albardiales Tempranillo – from La Mancha. Fresh, intense blackberry flavor just waiting to grab a chocolate accompaniment. 
Pocas Tawny Port- Its simply a classic port-chocolate match up you must try!
NOW PROUDLY CARRING!
BAYLEE'S 6PC CHOCOLATE BOXES
Baylee's is Roanoke's own Chocolatier! We make our chocolates, confections and custom molded bars right here in our shop at West Village of Roanoke, Virginia. To make our confections, along with the finest European chocolate, I use real fruit, fresh figs and nuts, quality flavorings and the best vanilla and cream. The result is chocolates with thin shells and creamy fillings. You can taste the difference!