For some people, this is a long-awaited season in the craft beer world. And its finally hit for 2014! We have new Pumpkin Ales and Oktoberfests arriving each week. We've ordered in the traditional favorites like Virginia's Alewerks Pumpkin and Blue Mountain Spooky, Regional beers like Heavy Seas oak-aged Pumpkin ales from Maryland, Schlafly's Pumpkin Ale from Missouri and Bell's Octoberfest from Michigan, and Southern Tier's Pumking and Brooklyn's Oktoberfest out of New York. We will also research new beers popping up for the first time this year and order those in too! Its hard to know what will arrive and when, so feel free to email us or call (we're faster on those than Facebook) and we're happy to answer any questions we can for you.
**KEEP AN EYE OUT FOR THESE…
Bell's Octoberfest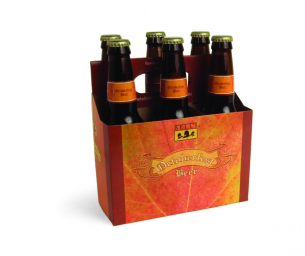 Crafted as a flavorful session beer, Bell's Octoberfest Beer is perfect for a week-long wedding celebration in Germany or the start of the Michigan autumn. As with Bell's Lager Beer, Octoberfest spends a full six weeks maturing in the fermentation vessels. Unlike its cousin, Octoberfest trades in the assertive hop presence for a focus on a light caramel malt note, lending body without too much sweetness.
Alcohol by Volume:  5.5%
Original Gravity:  1.056
Shelf Life:  6 months
Dates Available:  Late summer seasonal
Alewerks Pumpkin Ale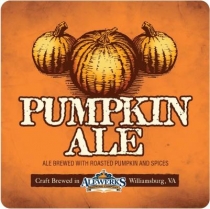 Seasonals
Spiced Ale
This amber colored ale is loaded with Pumpkin pie aroma and flavor. It actually does taste like Pumpkin pie! At 7.3% ABV, it will keep you warm on a cool
Autumn eve.
Pale, Crystal, Munich and Biscuit malts. American Fuggle hops. Pumpkin, spice, brown sugar.
A quick touch on
Ales vs. Lagers
Technically Speaking….
Ales- the yeast ferments at the top, so ales are referred to as "top fermenting." Ales also ferment at warmer temperatures.
Lagers- the yeast ferments at the bottom, so lagers are referred to as "bottom fermenting" and have less yeast derived flavors. Lagers typically have a more clear expression of the grain and hops.
MONTHLY BEER TASTING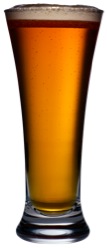 OKTOBERFEST & PUMPKINS
FRIDAY, AUGUST 29
5-7PM
 Questions? Email: info@mrbillswinecellar.com or Call: (540)400-7771