Mr. Bill's Wine Cellar hosts a Free Beer Tasting on the last Friday of each month
And this month, Mr. Bill is proud to feature a local brewery!
Friday, May 31 (4-7pm)
Parkway Brewing Company opened in the Winter of 2013 and is quickly growing! Please join us for a very special introduction to Parkway Beers!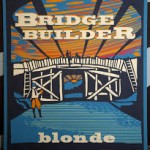 About the Head Brewmaster
Originally from North Carolina, Founder, Head Brewer & Visionary Mike Snyder (aka Keno) is the man who brought Parkway Brewing to life. With expert guidance from leaders in the field and an almost sick, single-minded determination, Keno found like-minded beer lovers that shared his passion for craft beer and our amazing region. He soldiered on despite a chorus of naysayers and a hostile business environment. This winter, his dream of bringing mouth-watering, high quality craft beers to our region becomes a reality at Parkway Brewing Company. You can thank him later.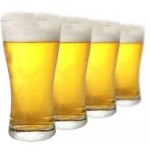 Don't miss this exciting opportunity!
Cheers,
Mr. Bill