2014 PUMPKIN BEERS + OKTOBERFESTS
ARE NOW ARRIVING!!!

Keep an eye out for the annual favorites like
Alewerks Pumpkin Ale
Bell's Octoberfest
Blue Mountain Barrel House Spooky
Brooklyn Oktoberfest
Schlafly Pumpkin
Southern Tier Pumking
…and many more!
We have a wide variety of styles of beer for you and within each different style of beer, we aim to have several choices for you. The beers listed below are ones that our distributors may be able to get, but we cannot guarantee that everything listed is currently in-stock. Please contact us or visit the store to check availability.
STYLES:  Amber  |  Belgian: Dubel, Triple, Quadruple, Saison etc  |  India Pale Ale (IPA)
Lambic  |  Pale Ale  |  Pilsner  |  Porter  |  Session Ale  |  Sour  |  Stout  |  Strong Ale  etc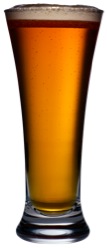 VIRGINIA
Blue Mountain Brewery and Barrel House Series | Nelson County, VA
Devil's Backbone | Lexington, VA
Parkway Brewing | Salem, VA
Port City | Alexandria, VA
Roanoke Railhouse | Roanoke, VA
Williamsburg Alewerks | Williamsburg, VA
REGIONAL
Duck Rabbit | Farmville, NC
Highland | Asheville, NC
Oskar Blues | Brevard, NC
NATIONAL
Anderson Valley | CA
Avery | CA
Bear Republic | CA
Bell's | Kalamazoo, MI
Breckenridge | Breckenridge, CO
Caldera | Ashland, OR
Clown Shoes |
Dogfish Head | Milton, DE
DuClaw | MD
Epic | CA
Firestone Walker | San Diego, CA
Founders | MI
Green Flash | San Diego, CA
Goose Island | Chicago, IL
Heavy Seas | Baltimore, MD
Lagunitas | CA
Left Hand | CO
Long Trail | VT
New Belgium | Fort Collins, CO (Soon to be Asheville, North Carolina!)
Ommegang
Schlafly | St. Louis, MO
Smuttynose | Portsmouth, NH
Sneaky Pete
Southern Tier
Stone | CA
Terrapin
Tommy Knocker | CO
Troegs | PA
Uinta | Salt Lake City, UT
Victory
Weyerbacher
IMPORTS
Augustiner-Brau | Germany
Ayinger | Germany
Belhaven | Scotland
Delirium | Belgium
Duvel
Erdinger
Paulaner
GLUTEN-FREE
New Planet
Omission
Woodchuck Ciders
ALCOHOL-FREE
Clausthaler