Please join us March 31, 2016 at 11am
Its not just a Grand Opening…
its our Grander Opening!
We first opened our doors in 2010, but as many of you have already noticed, we recently expanded our store space to bring you more wine and beer! Roanoke City will be here to acknowledge our expansion and perform a special Ribbon-Cutting. We would love for you to join us… after all, we owe it all to YOU!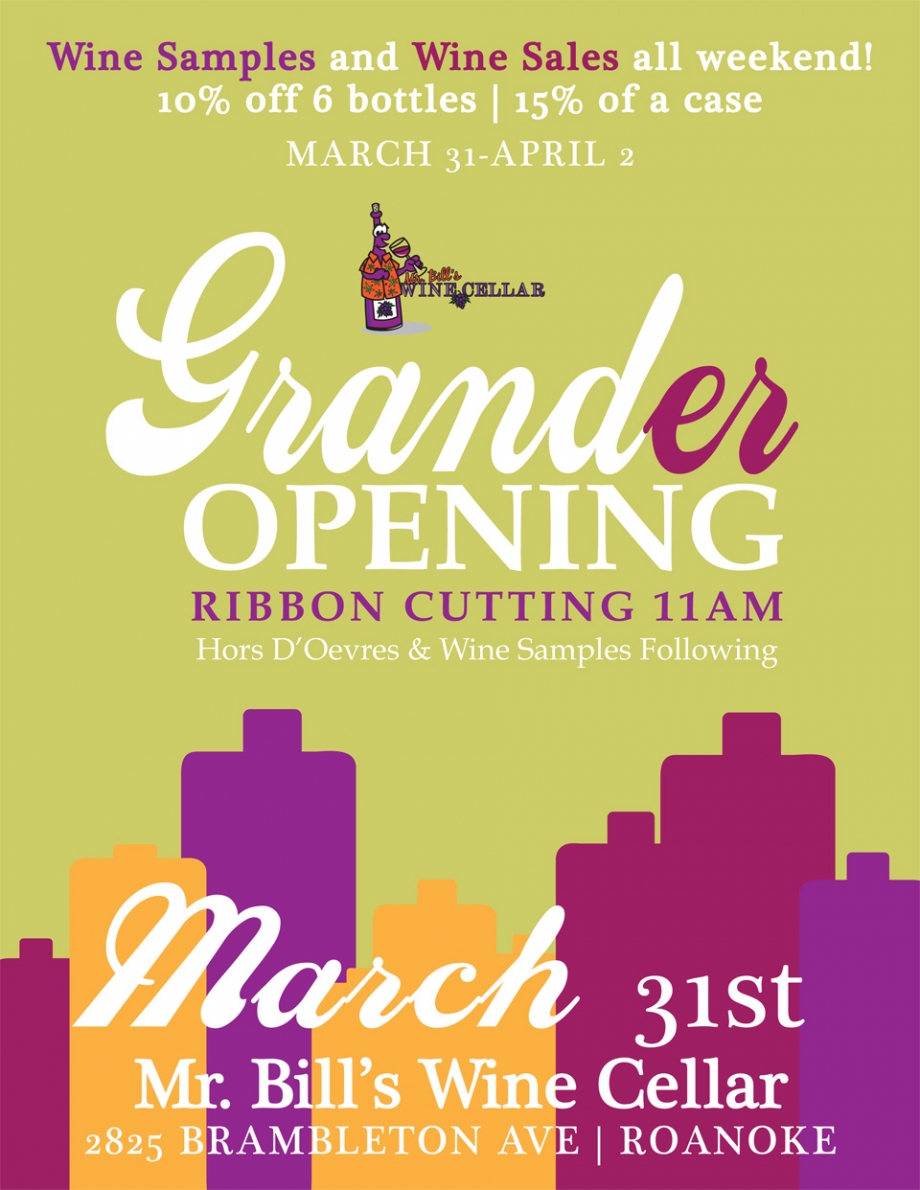 Special Thursday Wine Tasting with Puppie McCloskey
and Refreshments following the Ribbon Ceremony.
—-
Other Celebrations!
Wine Samples and Wine Sales all Weekend!
10% off 6 Bottles | 15% off a Case
March 31-April 2